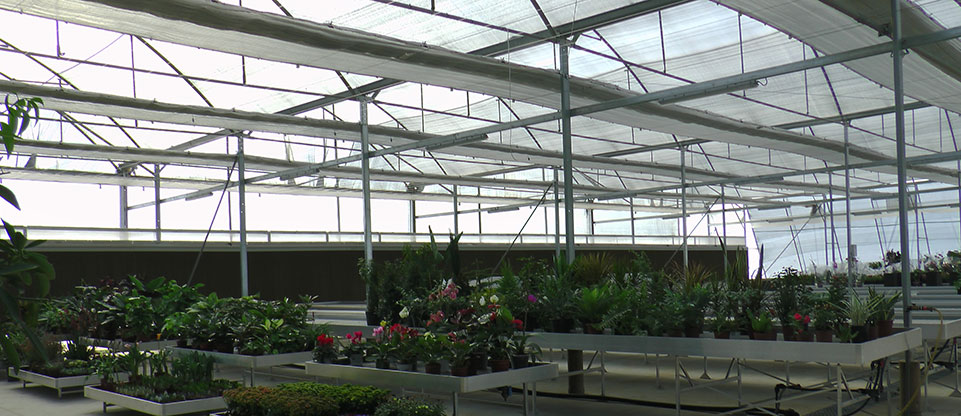 WHY SCREENING?
The use of screens has many benefits for the growing climate inside the greenhouse. Influence the climate and save energy in your greenhouse.
Light, temperature and humidity can be controlled with the aid of screens.  We can meet your requirements and simultaneously help you to save on your energy consumption. We can supply both horizontal and vertical screens.
GILDAN supplies the following types of screens
Sun shading screens
Energy saving screens
Double screens
Black-out screens
External screens
Insect screens
We can provide a solution for every screening demand, making use of the products of all well-known screening cloth suppliers. One more advantage of Gildan Greenhouse Ltd. - as a greenhouse constructor we will always look for the optimal integration of the screening system in your greenhouse. All of our screens are automatically operated by a motor system, and can be controlled by an overhead controller, so that they can be opened or closed depending on the weather conditions and the needs of the crop. The screens have a flexible folding structure, so that their size can be kept to a minimum, enabling maximum light transmission.