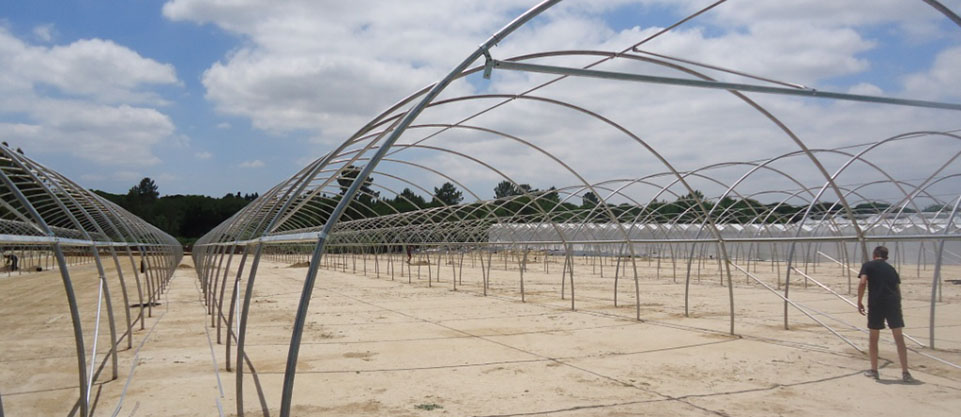 The circular tunnels are ventilated from both sides, making them suitable for the cultivation of most flowers and vegetables. The wide open gable fronts of this model, together with side ventilation, achieve effective ventilation inside the tunnels. Gildan's circular tunnels are designed to channel away heavy rain, and their shape makes them the ideal choice for areas where high wind speeds may occur.  The simple and quick assembly system requires no concrete, which makes it possible to move the tunnels without much effort. Moreover, this model's design means it can be erected on land with a marked slope.
Gildan's tunnels are suitable for all types of vegetables and flowers, including varieties that require the hanging trellis technique.
Gildan's tunnels can be supplied with ROOF VENTILATION.