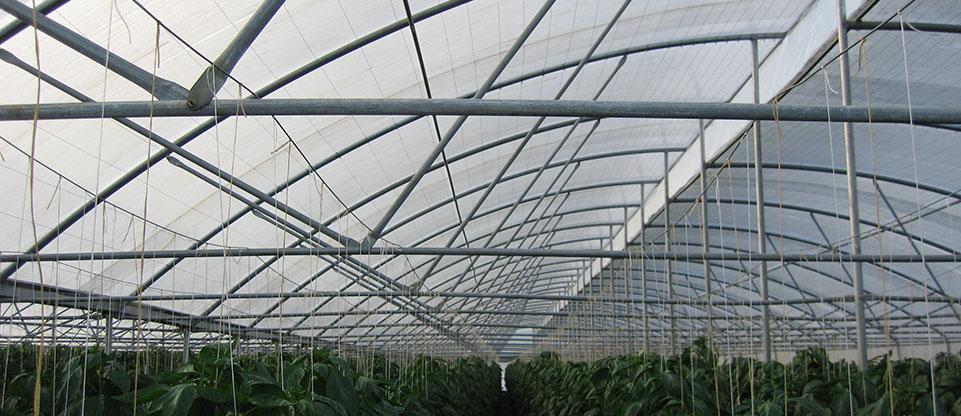 This model offers a solution to ventilation and humidity problems and is resistant for both cold and hot climates. The V12 is designed to provide maximum growth area and superb natural light distribution together with fixed openings, located in the center of the arches, allowing better ventilation and removal of condensation. The roof vent can be naturally ventilated and closed by insect net .    V-12 greenhouses are suitable for all types of vegetables and flowers, including varieties that require the hanging trellis technique.
Side wall openings can be covered with insect-proof net and roll-up curtains.
Cladding: either single or double polyethylene film.
The design accommodates a variety of equipment and accessories (Thermal screens, Fans, Air Circulators, Irrigation system, Heating System, Control system, Substrate Media, Automatically Operated Curtain.....).
The frame is fabricated from galvanized steel. Gildan use galvanized tubes and open profile to ensure longevity and sustained structural integrity. These unique tubes and open profiles are used to build the major components of the structure frame b. foundation.
The structure design in accordance with the Israeli Steel structure standard and Structural Loads standards.
Structure to be mounted by bolt and nuts only, without welding works in the field.