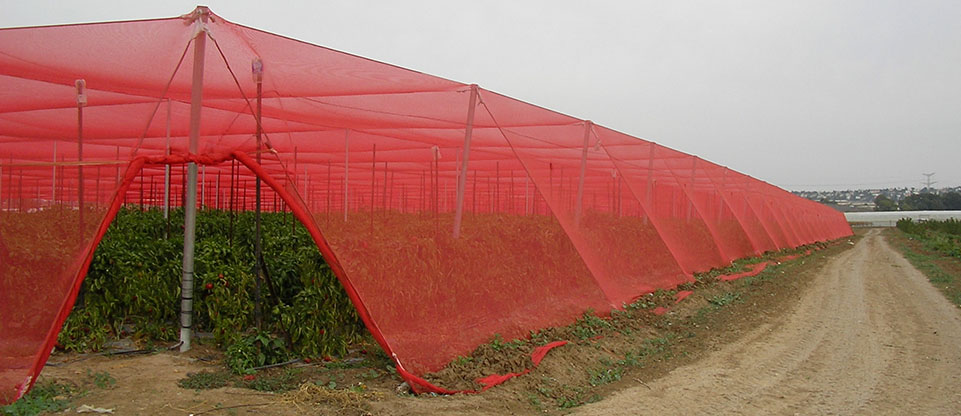 Gildan Greenhouses Ltd. is one of the most experienced leaders in the design and commercialization of net-houses. We currently have several leading models with flat or sloped roofs. Our model made of galvanized tubing and wire cables combined with unique connectors to ensure maximum strength and durability. Gildan's net houses are suitable for all types of vegetables and flowers, including varieties that require the hanging trellis technique.
Can be covered with insect-proof net or shading net.
Protection from insects, wind, high radiation and light control.
The structure design complies with the Israeli Steel structure standard and Structural Loads standards.
The structure is assembled using only nuts and bolts, requiring no welding work in the field.