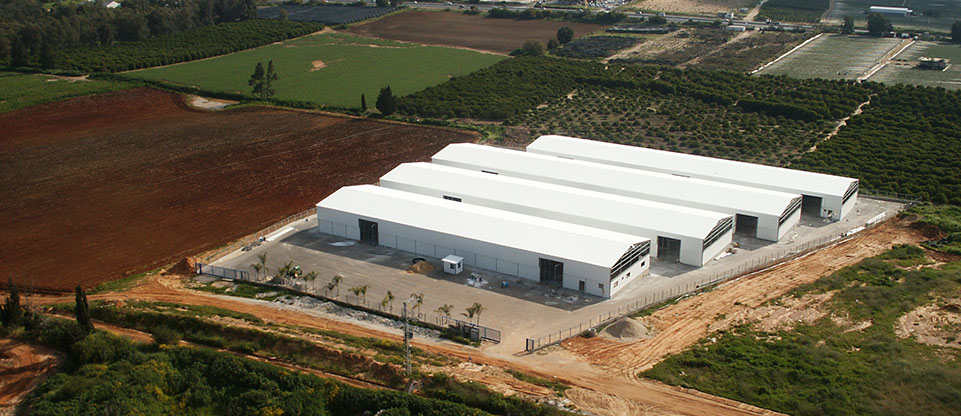 Gildan Greenhouses Ltd. plans, manufactures and erects steel buildings and structures, for industrial and agricultural facilities.  The company has two engineering departments, one focusing on the agricultural sector and the other on various types of industrial construction. These structures are so versatile that they can be used for packing houses, light industry, warehouses, and cold storage facilities. They are designed to withstand the harshest weather conditions, including heavy snow. These are just a few of the many features that make these structures the right choice for your agricultural needs.
         The floors are made of concrete.
         The structure can be covered by: polycarbonate, corrugated tin, insulating panels.
         The steel construction may be protected with a professional color system, either applied after sandblasting and then galvanized, or galvanized and painted together.
         A wide selection of materials and methods are available for the building shell, according to needs and budget.
         The structure design complies with the Israeli Steel structure standard and Structural Loads standards.
         The structure is assembled using only nuts and bolts, requiring no welding work in the field.