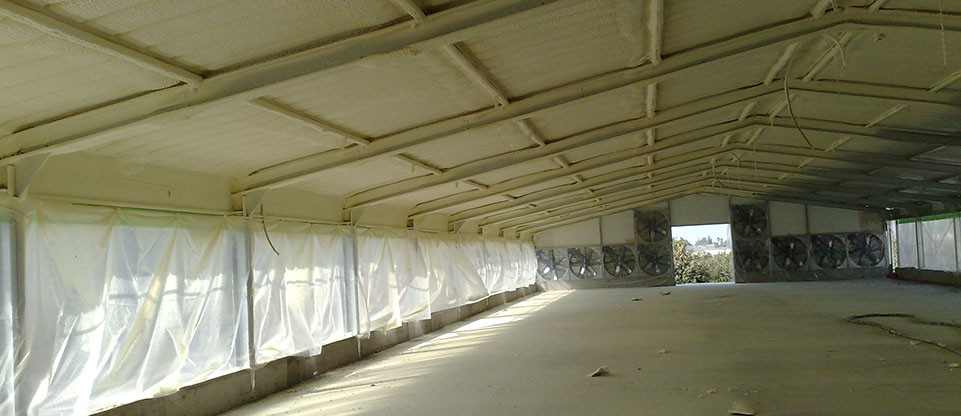 Gildan Greenhouses Ltd. plans, manufactures and erects steel structures suitable for various types of poultry farming.
Gildan offers a range of ventilation and insulation options to provide you with a building suited to your farming needs: table birds, layer hens (floor-layer, cage housed), turkeys, breeding stock, etc.
Under one roof we provide the professional engineering departments to oversee the manufacture and installation of the poultry structures by a highly professional and experienced team.
Simple assembly method.
The structure can be covered by: corrugated tin, insulating panels.
Customers can select from a wide range of materials and construction methods according to need and budget.
Hot-dip galvanized after welding to ensure durability.
The steel constructions may be protected with a professional color system, either applied after sandblasting and then galvanized, or galvanized and painted together.